Get freight and collaborate with clients. It's that simple.
higher customer satisfaction
reduction of (fuel) costs and CO2
Get access to freight offers
Freight offers from your current relations and new companies are available on the digital marketplace. 4shipping makes it easy to find a suitable freight offer, respond and close a deal.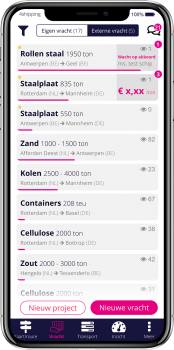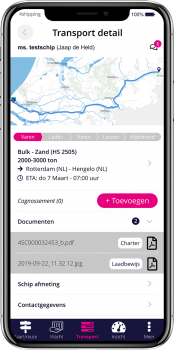 Satisfied clients through digital services
Provide valuable service to exceed client expectations. Provide insight into the track & trace of the transport. Easily communicate digitally and exchange documents in a structured way.
Insight into your performance and footprint
Saving costs, fuel consumption and CO2 emissions starts with insight. Give permission to automatically determine your logbook based on AIS and add extra information. Consult the dashboard to identify savings opportunities. Share the insight with your clients to exceed their expectations.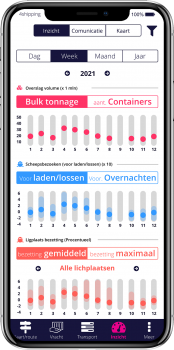 Gain new business at the digital marketplace. Work together easily with existing relations and new parties.
Exceed client expectations with valuable digital services and insights.
Save (fuel) costs and CO2 emissions.
Go
View and respond to freight offers
Pro
View and respond to freight offers

Performance dashboard for all your transports

Footprint insight for your transports
Want to know more or start immediately?
Or call directly +31 (0) 8540 18 940